A while ago I pinned this awesome painting onto my Pinterest board. Even if you are sick of the chevron overload, you gotta love this one, right?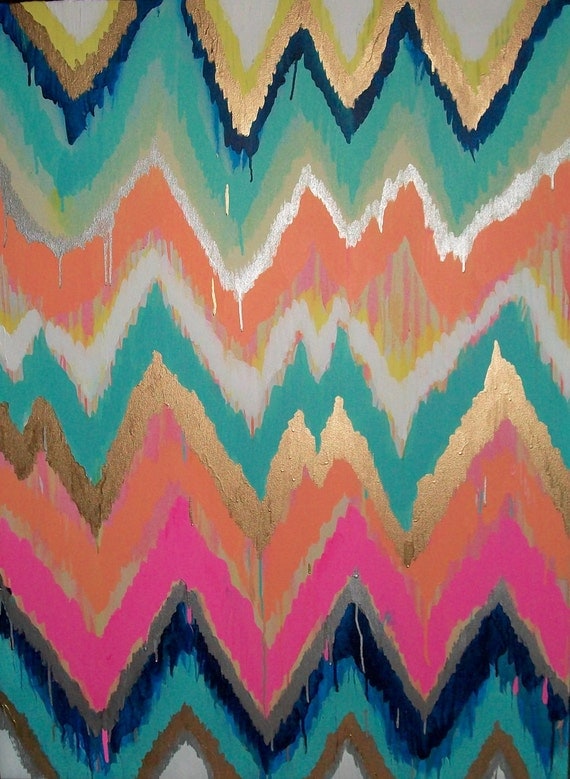 It's an original piece of art so of course the price reflects its worth, and I wish I could afford original pieces but I just can't. So, when I spotted this $2 craft paper at the local Paper Source  store it immediately reminded me of the painting and I picked it up before I could blink.
via
Here it is sitting pretty in a gold frame. This is probably the best $2 I have spent in a while. I totally recommend that you get your hands on one of these.